Route analytics
Helping fleet managers compensate drivers and meet customer expectations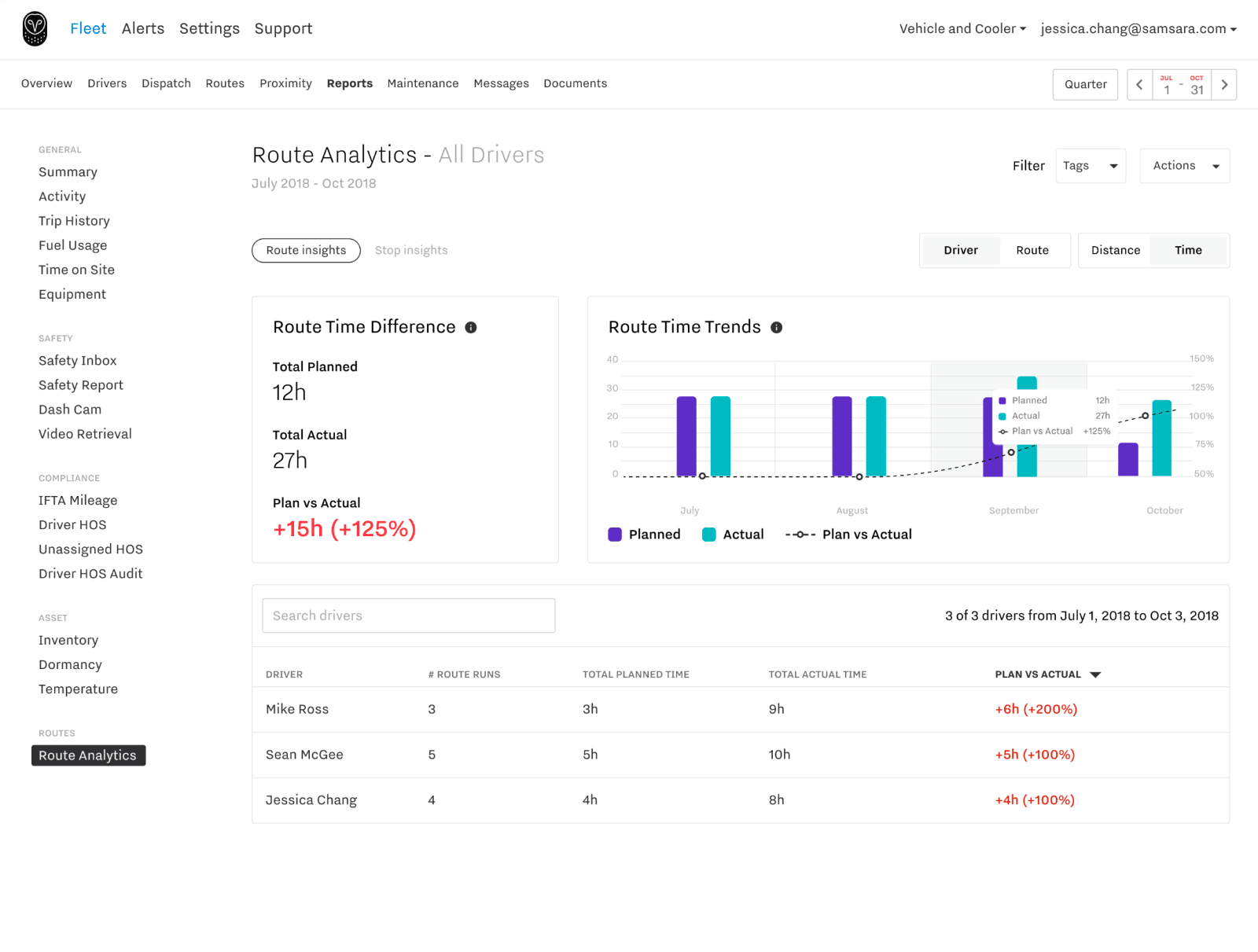 I designed an analytics dashboard that helps fleet managers compensate drivers and meet customer expectations.
Background
Fleet managers historically monitored driving patterns on a giant whiteboard. This was slow and costly for large fleet companies that need to be on schedule so they can establish good relationships with their customers. We built a dashboard that gives fleet managers an overview of how their daily fleets were performing everyday. This project could unlock ~$2.7MM in sales commits.
Team
Jessica Chang (Designer)
Sean McGee (Product manager)
Jennifer Zhang (Engineer)
Kelsey Lam (Engineer)
Utkarsh Kaiswal (Engineer)

---
Problem
Historically, fleet managers could only measure fleet timeliness at the end of the day since there was no effective way to live monitor their drivers.
Now that fleet managers can use Samsara sensors to track the location of their fleets, how can they understand driving patterns so they can dispatch more efficiently?
Understanding the problem
We conducted interviews with two large fleet customers.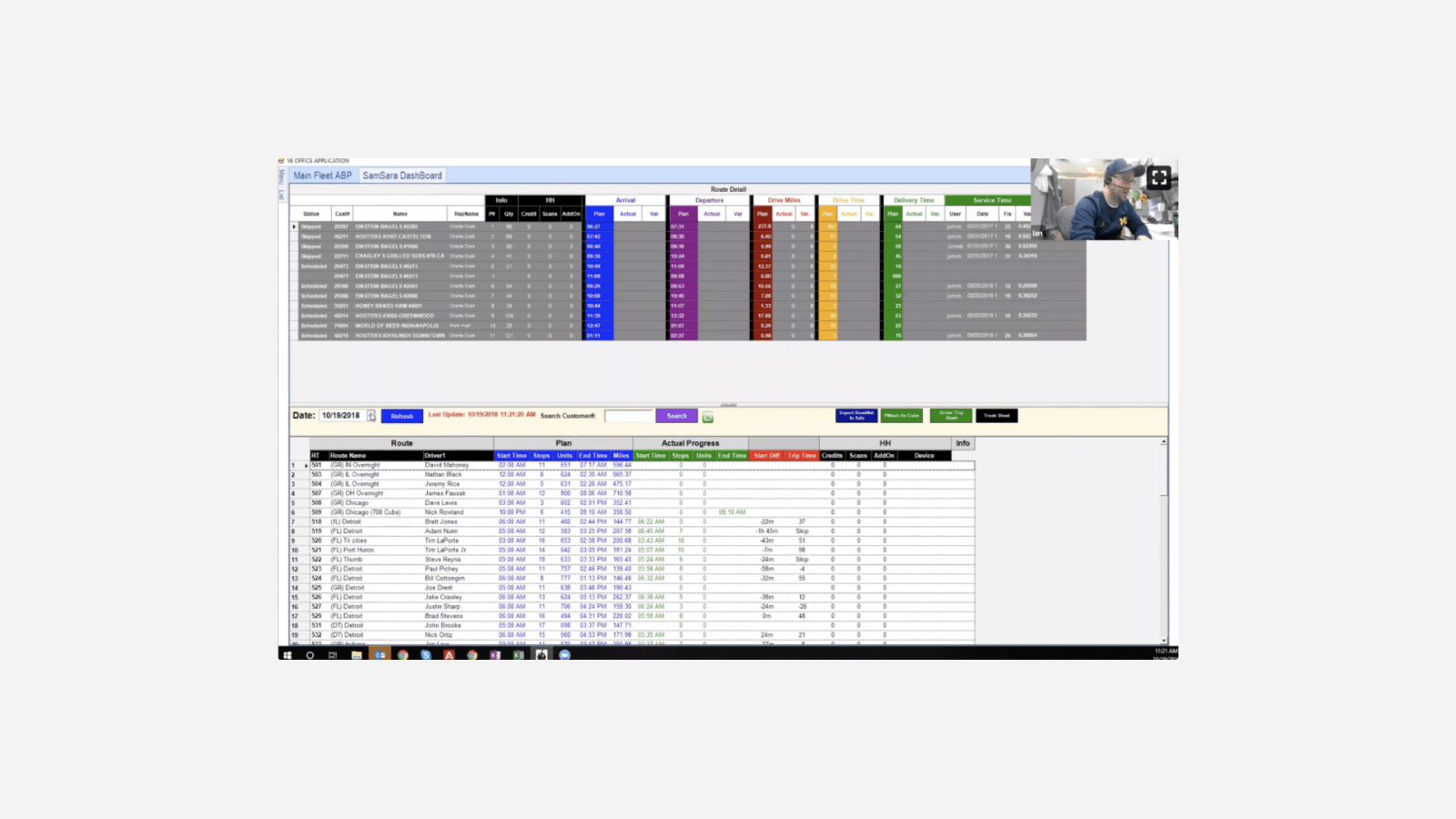 Key findings
1. Customers design compensation models based off driver performance.
2. Customers want to see plan vs actual time
3. Customers want to bring products and goods to their customers on time, in order to ensure strong business relationships.
Reframing the problem
How might we help fleet managers compensate drivers better and meet customer relationships?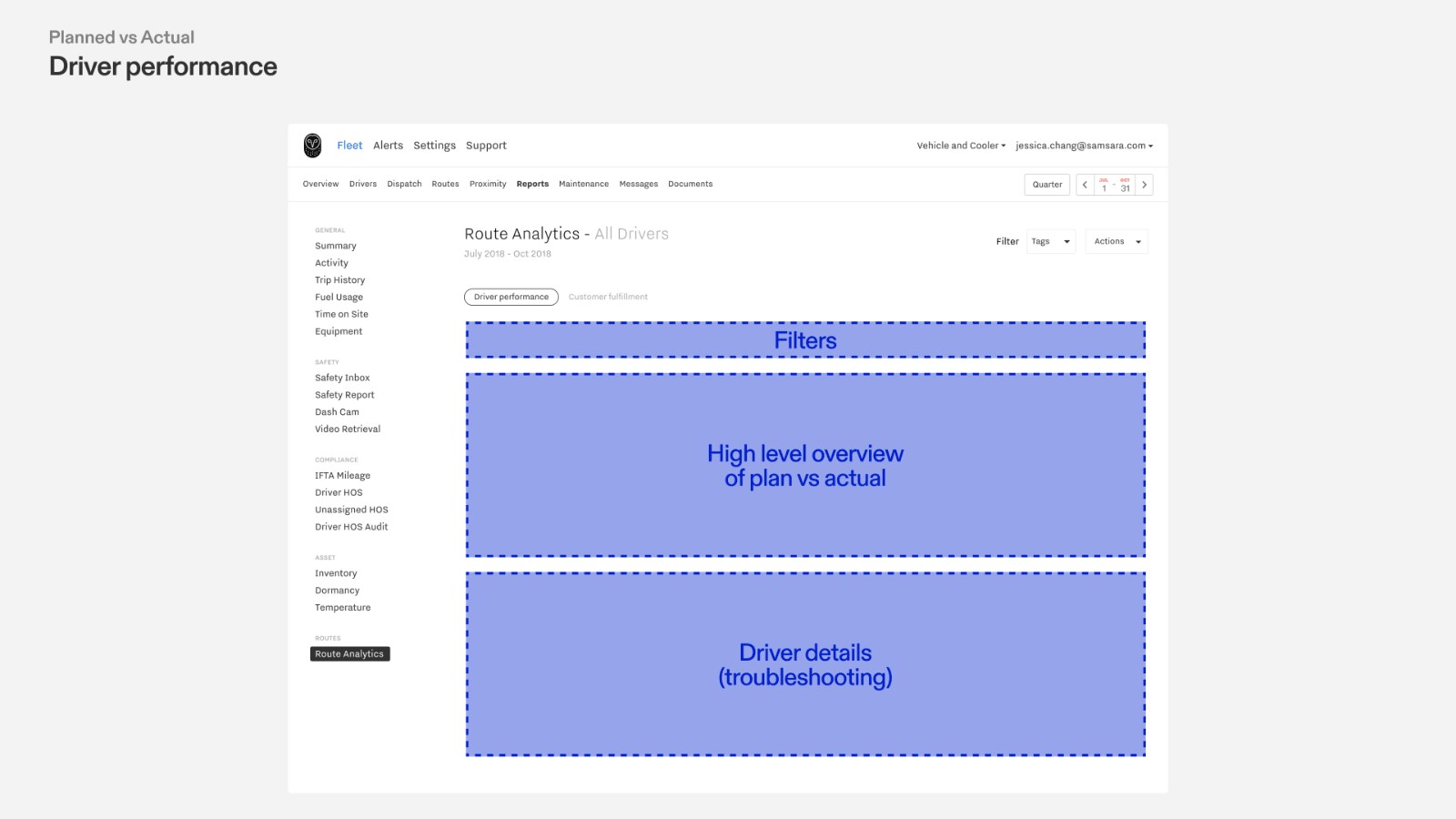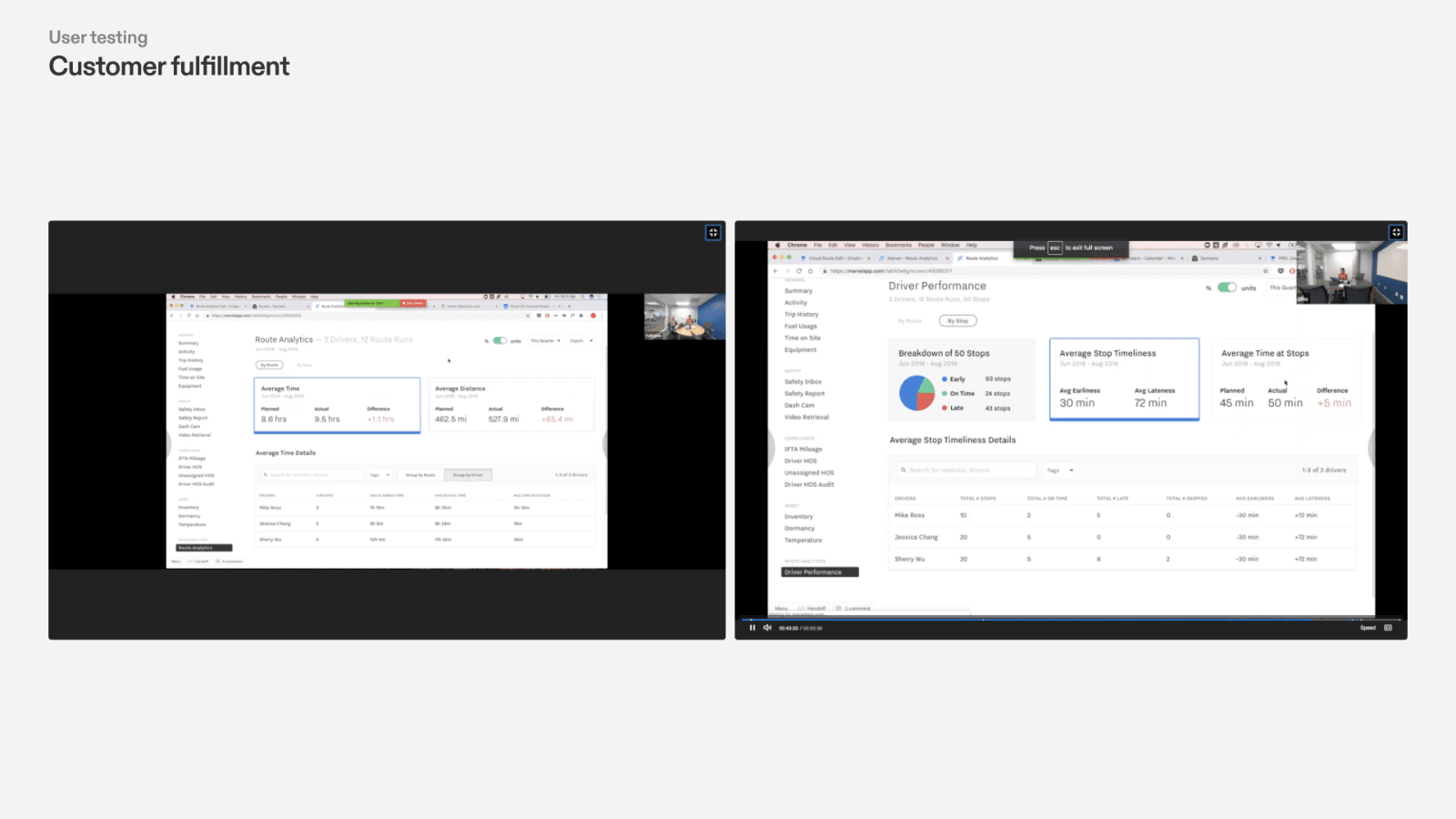 Findings
Customers evaluate performance by time or distance, not both. They were more interested in seeing variance in performance overtime, or variance in distance overtime.
Customers care about total actual vs planned variance, not the average
Use familiar industry terminology eg. "Average service time" instead of "Time at stops"
What we shipped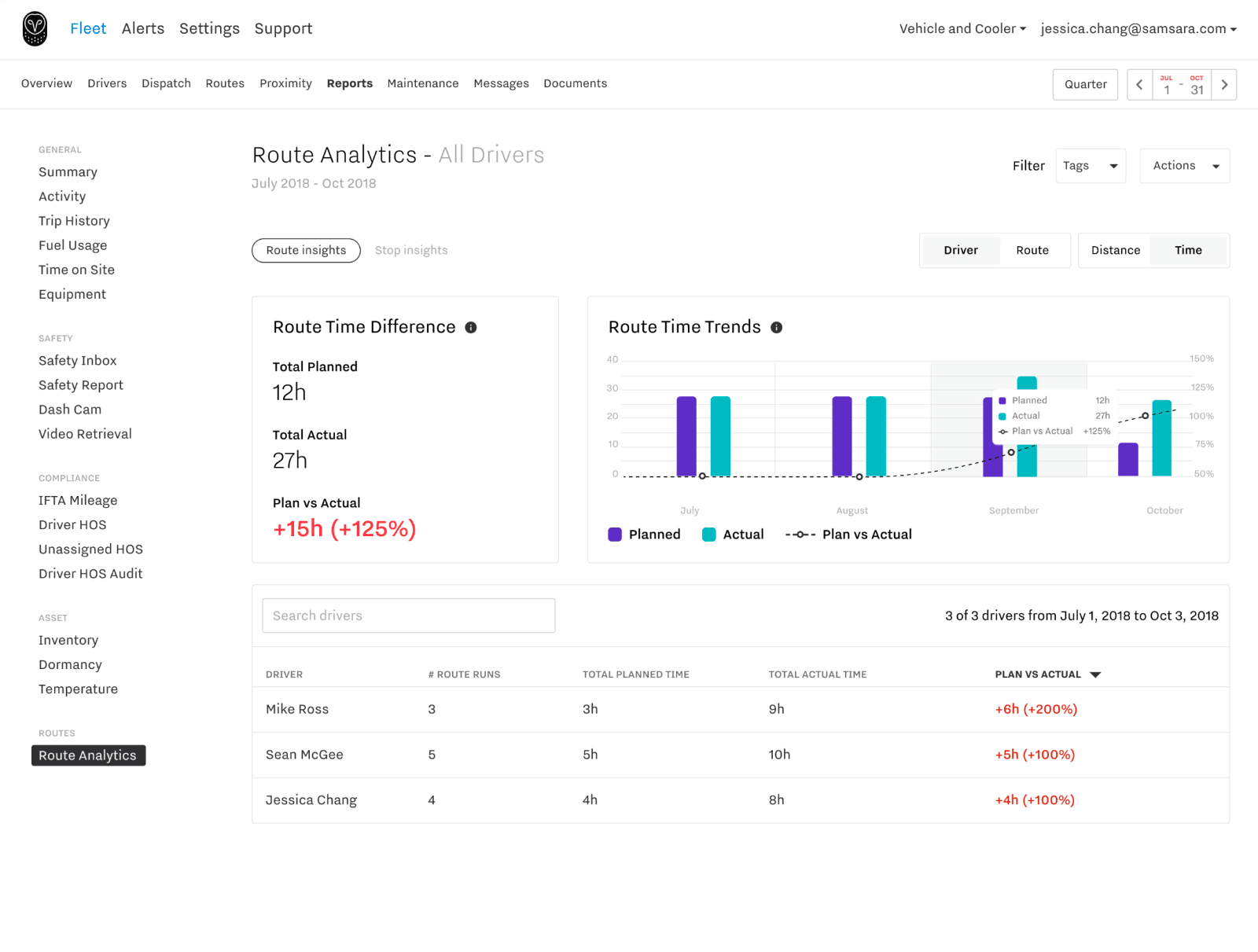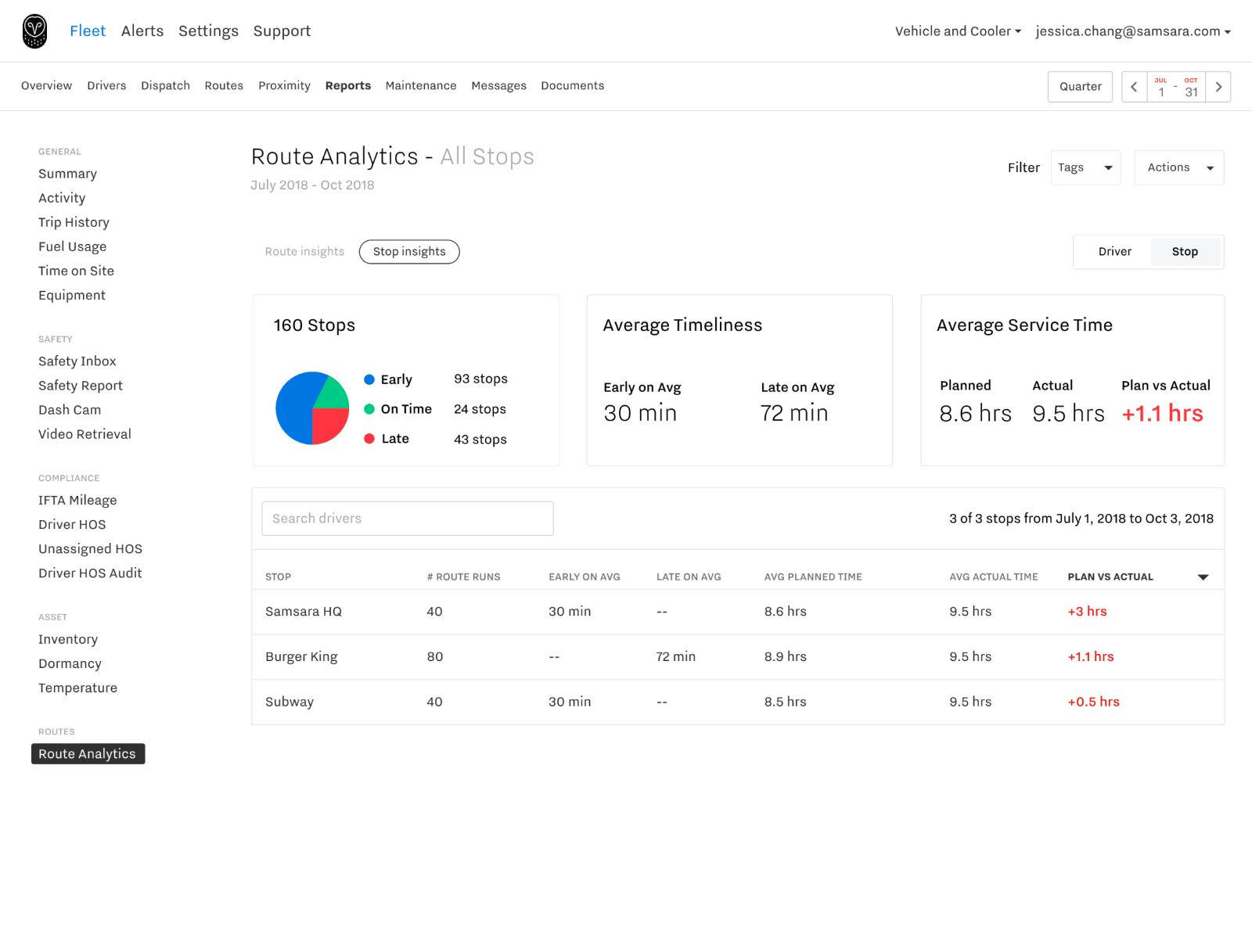 Impact